How it works
A simple scheme. Complex math.
Divvi Up takes a user-generated metric, from a mobile device, web browser, or other application, and divides the metric into two encrypted shares as it leaves the origin. One half of that metric is sent to a Divvi Up server, the other to a third-party server. When an application owner queries an aggregate statistic of its users, Divvi Up combines the divided metrics from all users and recombines them into a privacy-preserving aggregate.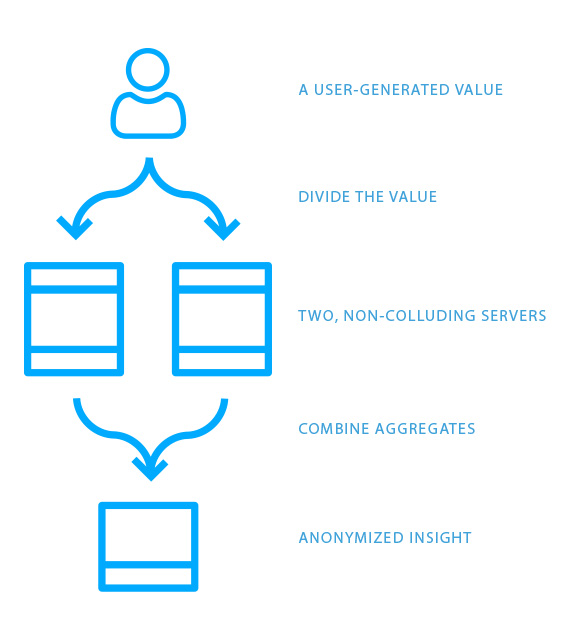 ISRG can operate data share processors for your organization through our Divvi Up project. The software we use is open source and we have extensive experience running public benefit infrastructure. Our organization also operates the Let's Encrypt certificate authority.
Because the privacy-respecting architecture of this system depends on splitting user metrics up into two shares, you will need a second data share processor server. The second data share processor can be operated by your organization or another provider.